Hey, ya'll! It's Bright Ideas Blog Hop time! 🙂 I'm going to share with you a fun and easy-to-make center that your students will love.
It all started with my obsession a few years back with "going green." Unfortunately, I have lost a lot of steam with this issue, but for awhile there, I tried to reuse anything and everything in my classroom. One way I did that was with bottle cap lids.
I created problems on the outside of the lids…
And answers on the inside.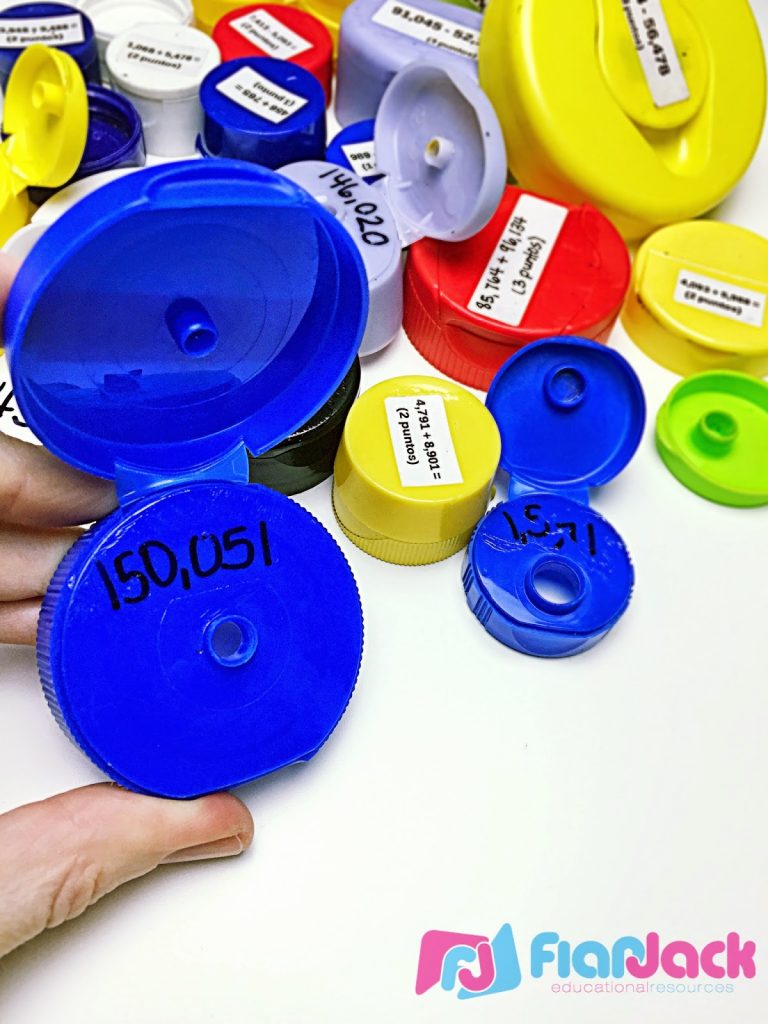 If you'd like to see how it works in action, please watch my latest Youtube video:
If you've already got the gist of it, ask students to bring in caps so you can go ahead and get started on your own bottle cap learning center. It's a perfect idea to reinforce being green and to celebrate Earth Day in April!
*************************************************************************
Thank you so much for being here! If you enjoyed this Bright Idea, please connect with me at
my TpT store
,
Facebook
, and
YouTube
for more. 🙂
For more Bright Ideas from a ton of teacher bloggers, please browse
through the link-up below and choose a topic/grade that interests you.
Thanks for your visit! Have a great year!