Now, I don't want to get too complicated on ya'll, but I would like to share with you about the complex behavior management system called The Mr. Potato Head.
"When you put the potato together, you will have a surprise!"
Alright, that's silly. Let's be serious.
I saw this FABULOUS idea at the Something to Chirp About blog where she uses Mr. Potato Head to motivate students. Every time they do something well, they get to add a body part to Mr. Potato Head. Once he is fully formed, they get to have a surprise of some sort.
Now, I teach two classes, one in the morning and one in the afternoon. So, I went shopping on Ebay and found a pair of potatoes that I just HAD to have. Thankfully, I bid well, won, and just got them in the mail today!
I'm super excited because I will set this up in my room, and although the two classes will be working independently from each other without competition, I think seeing how far each class is getting with their potato will be great motivation for both groups.
If you don't include the feet (which you have to go ahead and put on so they can stand up), there are eight parts to add to Mr. Potato Head. So, I estimate every two weeks I will be surprising the students with something – a snack, choose your own seat, hat day, etc.
So, I've made the sign above in Spanish and English if you'd like to give a shot at The Mr. Potato Head Behavior Management System. (And for the Spanish people, I put an accent on "armas" due to my Argentinian background, and also because it makes the phrase rhyme a whole lot better. Hope that's not a problem).
Just click the image below to download the FREE posters. 🙂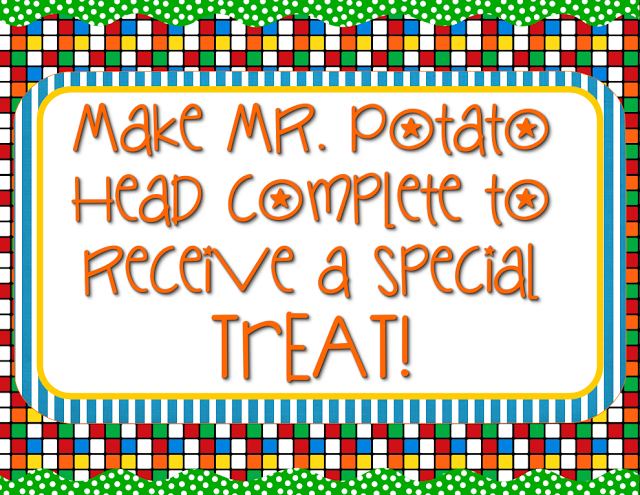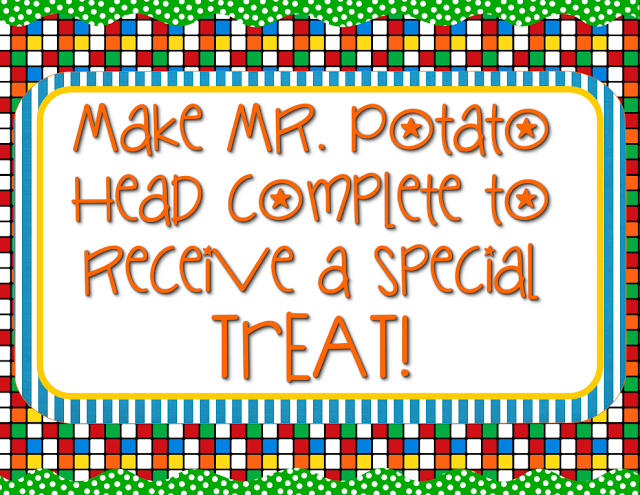 Tabitha Carro