Happy Sunday, guys!
I hope you had a terrific weekend and are rested up for a new week. I have a new freebie today for the little ones. It's a poke game on counting objects and matching number words with their numerals. If you are unfamiliar with my poke games, you should check out Lessons in Homeschooling's blog post about my addition pumpkin poke cards (which are also free by the way). She was so kind to do that, and I love how she added the pumpkin prop to make the game more inviting.
So, using Ashley Hughes' free clip art from TpT, I made some cute and colorful candy corn poke cards for students to practice number work recognition and associating numerals to a given set of objects. I hope this makes a nice addition to your fall festivities in math this year. Click the image for your poke game freebie.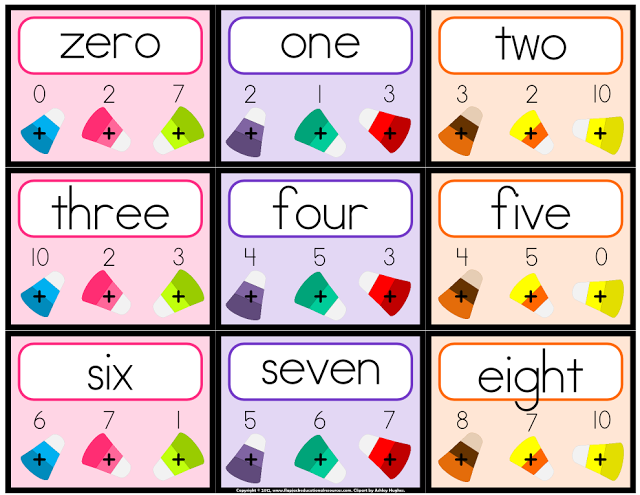 Have a great week, everyone!
Tabitha