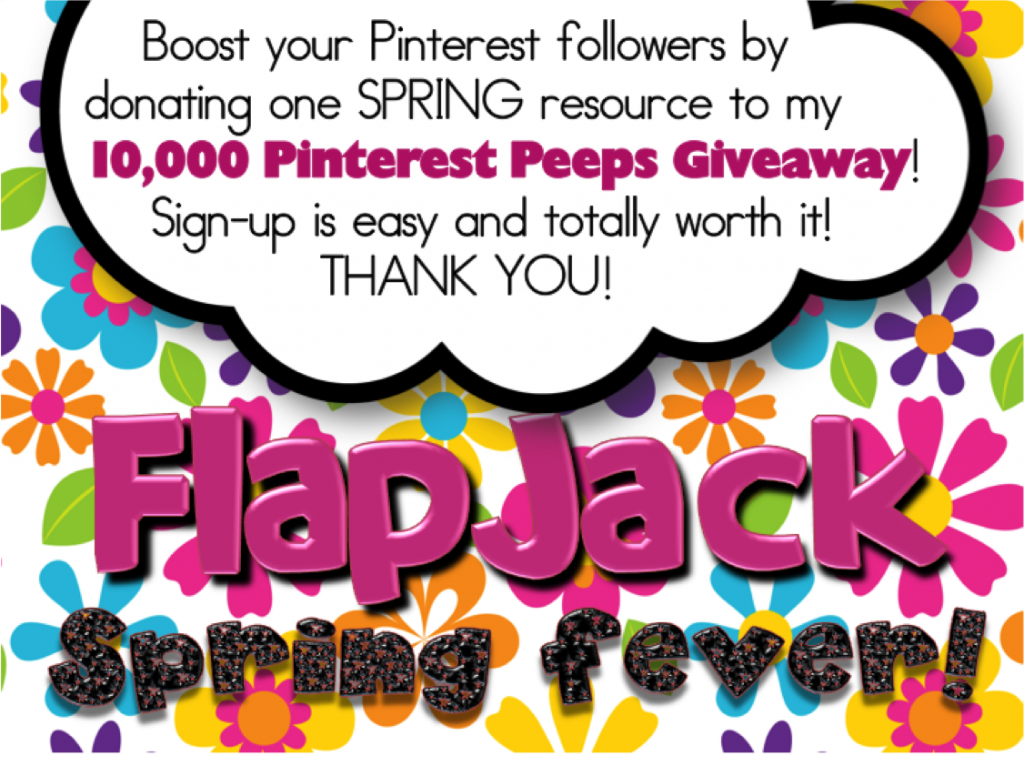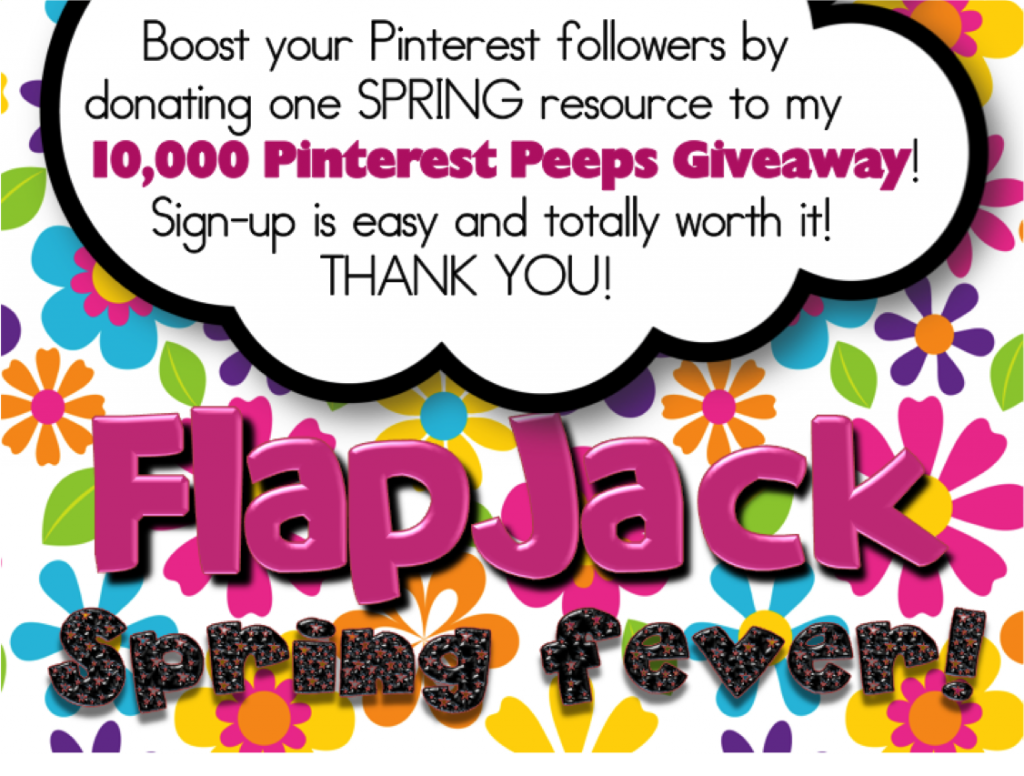 Hey, ya'll! I had an exciting milestone of reaching 10,000 Pinterest followers the other day, and I wanted to celebrate by having a big ol' spring resource giveaway. But I need your help!
Here's How it Works:
1) Fill out this Google Form to donate a SPRING-themed resource. Deadline is Monday, March 10, 2014.
2) On March 21st, I will send you the email address of the winner, and you will send them their prize.
What's In It For You:
Since the giveaway is about my Pinterest milestone, in order to enter the giveaway, entrants will have to follow your Pinterest account or a special Pinterest board. This will hopefully get you lots more followers at Pinterest, and I don't know about you, but Pinterest is big help in getting my resources and tips out into the teaching community.
I would love for this to be huge, so please share with all of your teacher-author friends. That way we can all get more exposure when this giveaway goes live.
Thank you!!

Tabitha Carro