Will it be a "barrel of monkeys" for you this year?? Hopefully this post will help you create a classroom environment that will help your students be wild about learning!
THE FREEBIE: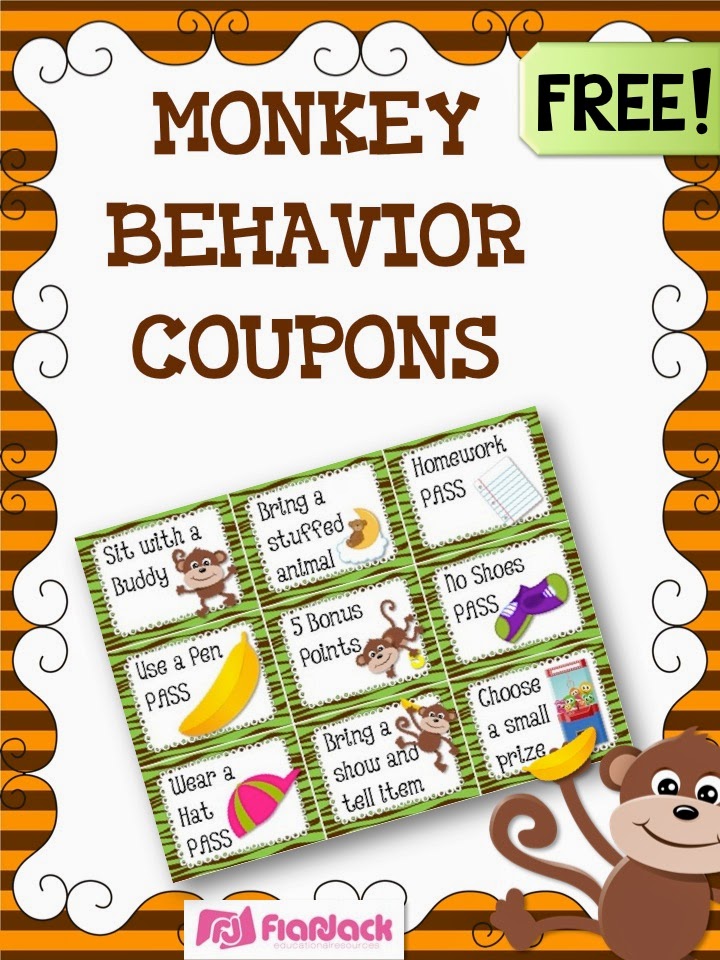 Enjoy these free positive behavior coupons with a monkey theme. Lots of fun and lots of motivation!
Or you can check out my album at Facebook:
I am always looking for fun monkey ideas at Pinterest,
so be sure to follow my board for lots of fun and creative pins!

Tabitha Carro