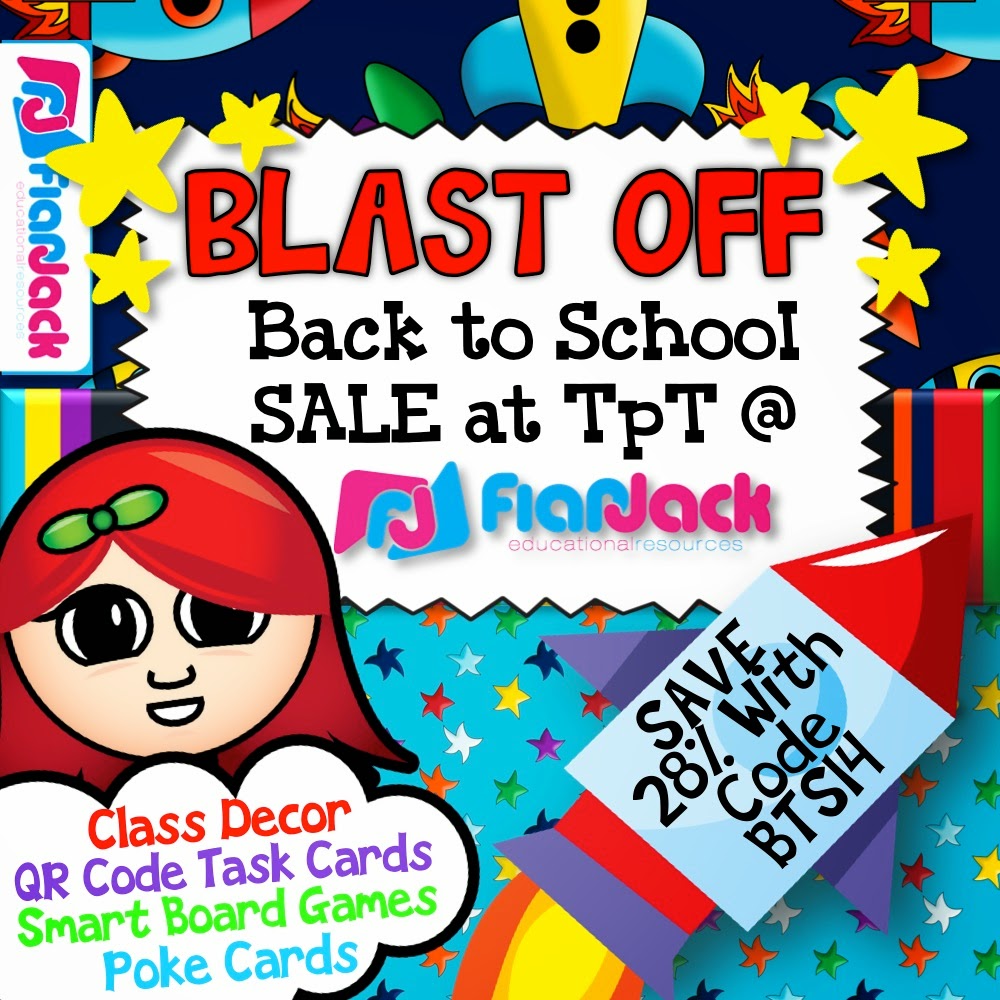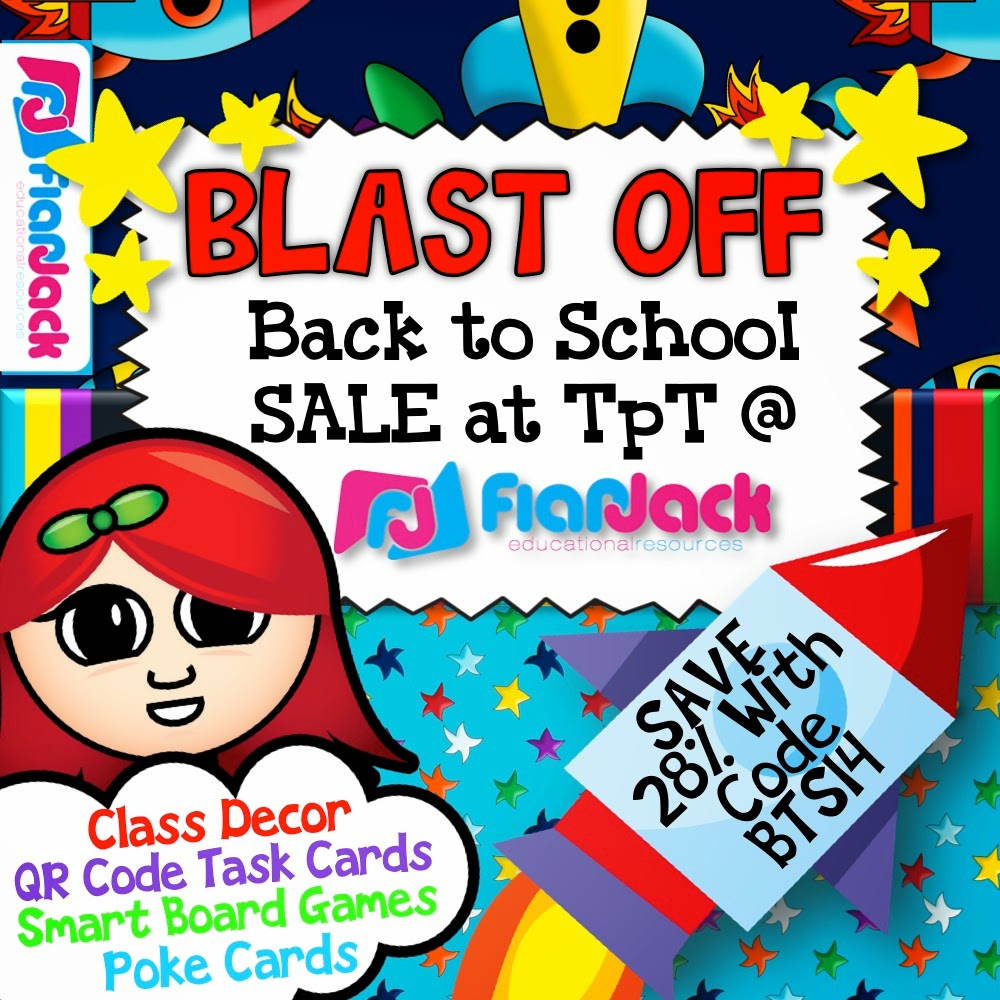 So, I starting making a link list of all my back to school freebies, and I was like, "Good grief! I gotta bunch!" So here they are, for better or for worse. If at least one can help you, I'll be more than happy.
Now, you may or may not know, but August 4th and 5th are the big TpT sale days. You can save 28% off of at most stores by using the promo code BTS14. Here are some FlapJack resources I think could be helpful at the beginning of the year (and throughout).
The first I would like to share I just posted last night. It is my 4th Grade QR Code Task Card Mega Bundle. It contains all 816 math task cards I have created for 4th grade at a 20% discount. Aaaaand, I plan on adding more resources to the bundle that you will get for free if you purchase now. Don't they look just purdy?? 😛
And don't forget my other Mega Bundle!
And of course I have to thrown in my classroom decor packs. I literally have an OCD obsession with making these. I'm afraid my husband is preparing an intervention. 🙁 Like seriously.
Here are some other interesting back to school resources at my store:
If you're in the market for upper elementary resources, check out the stores of these lovely ladies below. They are top sellers with top resources. Have fun at the sale but save some money for Starbucks!

Tabitha Carro