Have you used the Remind app yet in your classroom? I was hesitant, but now I WILL NEVER GO BACK! Being able to keep parents informed and schedule texts all through an app on my phone has made a world of difference for me this year with parent communication. Using the Remind app along with my Smart Class Website this year has eliminated almost all email questions from parents about homework, tests, and school events. I'm totally serious!
So, I posted a video recently to share with you some ways I use the Remind app to keep my parents up-to-date with classroom happenings. You can watch it here.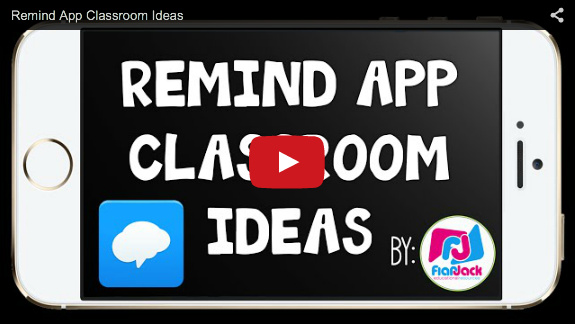 Previously, you could not do two-way communication with parents on Remind. Now you can! Buuuut, you can keep your settings where only you can initiate conversations with parents and not vice versa. I will definitely be trying that feature out next year!
How do you use Remind in your classroom???