Hey, ya'll! I'm a little late to writing this post, but it has been a crazy beginning-of-the-year for me. I had just put the finishing touches on my class decor on a Tuesday when I was informed that my portable was getting new carpet (yay!) in 3 days on Friday. Which was right before students came on Monday (nooooo!).
So here's how it looked once everything was hauled out on Wednesday just hours after I had finished my class setup.
And here's how it looked Sunday night at 9:00 pm, just hours before my new kiddos came.
Here's a pic of how my partner's room look during the carpet installation.
And here's how my room looked after all the furniture was placed back in Friday afternoon. I wanted to be sad, but we did get some badly-needed new carpet, and there wasn't time to be upset anyway!
One more after pic that I especially love. 🙂
So here are the details of my class decor. I mixed my new Technology-themed decorations with my previously used Primary Paisley decorations.
Champion Tables Display (used with ClassDojo group points)
Each table is a Spanish-speaking country.
I attached mini circular fans to paper lanterns, all from Party City. The numbers are landmarks for where to go during math rotations.
These colors are how I rotate who does different student tasks at each table. You can read more about that here.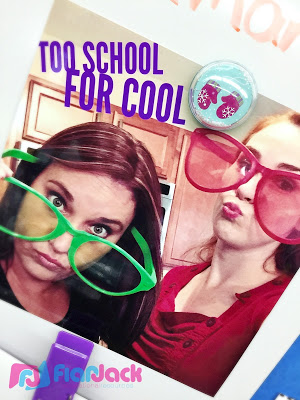 My super awesome partner teacher wanted us to send a special welcome postcard for students during the summer. This was the result. 😛 I edited it with the PhotoToaster and Word Swag app, and she had them printed out at CVS.
Sub Tubs ready! Curtains covering my teacher shelf we attached with good ol' hot glue.
My student and teacher supply area – behind the Lego curtain are copies for future activities.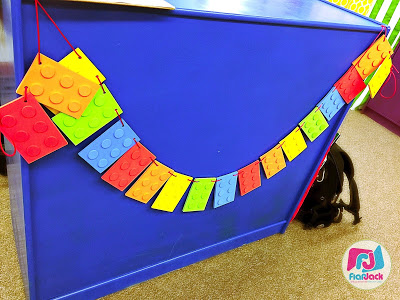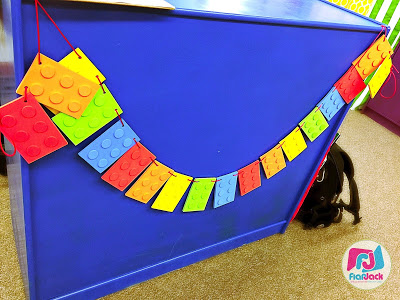 Lego-themed banner was from Target!
This curtain was made from a plastic table cloth at Target, too.
From left to right: math champion pencils, Qr code coupon pencil prizes, and birthday Chinese yo-yos.
My word wall and front of the classroom didn't change hardly at all.
Technology word number labels to help my immersion Spanish students recognize number words better.
A small memories/culture display to make me smile during the day whenever I look at it. The culture banner was created with my technology templates.
Station cubbies for students to easily grab materials for their math station.
This looks crappy I know, but so far it's working pretty well to keep my 8 iPods, 2 iPad minis, and 3 regular iPads always charged.
Fun sign by the iPads to remind them to be careful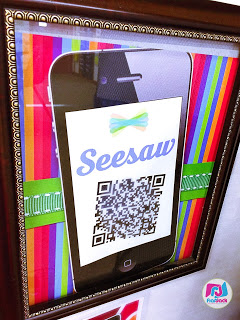 Our SeeSaw code for students to scan when uploading an item to their digital journal
Awesome science library my husband created with rain gutters
Here's a larger one he created on the opposite wall.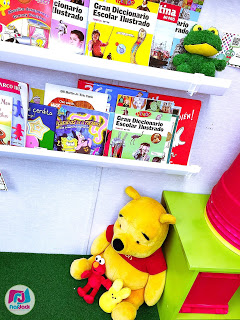 I went to Goodwill and found these fun guys and lots more for only $10 (they definitely had a trip to the washing machine).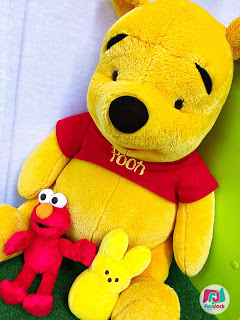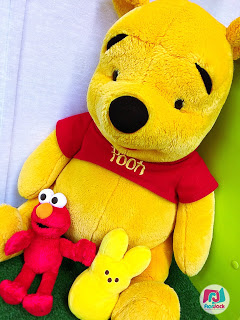 Fourth graders are not too old for Winnie the Pooh – they love him!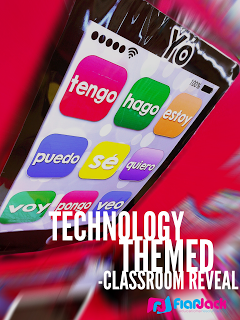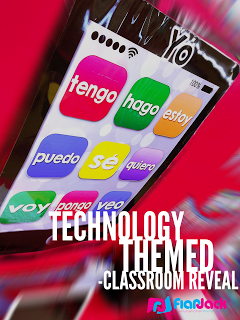 I created this Spanish verbs iPad poster to help my immersion students with some first-person conjugation they often struggle with.
And here it all is! We'll see how it looks in May, right? Thanks for being here!