Hey, ya'll! This pack of 5th grade math Smart Board games has literally been years in the making. This 4th grade teacher brain had to work overtime for this set of games, and I'm really happy to finally have this resource available for you.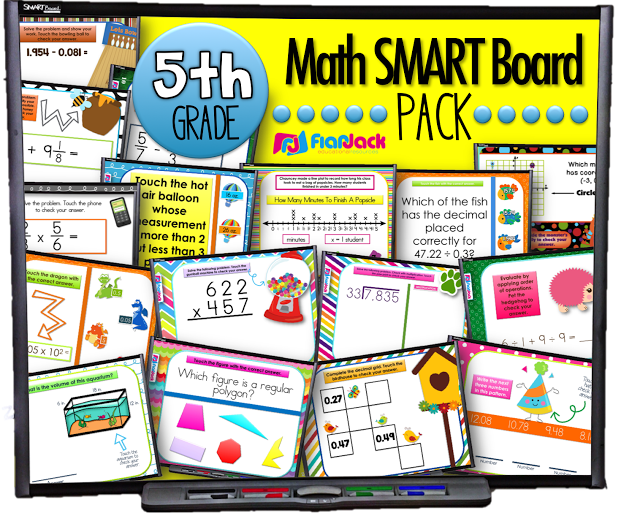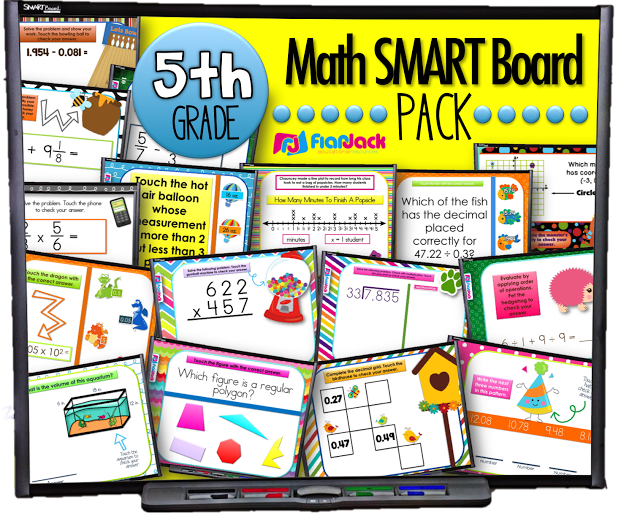 There are sixteen self-checking games provided that each follow the same format. It's very easy for students to learn how to play, and once they start playing these games, they will ask you all the time to play them! My students beg to play them (4th grade set), and I always have a group at the SmartBoard during indoor recess.
Here's a look at all sixteen games included. If you think your fifth grade students could use some extra math review, click here or on any of the images.