I've seen the red heart box ideas floating around, so when I saw them in Walmart yesterday, I decided to think of something to do with them for my Spanish immersion kids. Since I want to go over Valentine Spanish vocabulary, I thought of filling each box with alphabet beads that would spell a certain vocabulary word about Valentine's Day.
Thankfully, Walmart had a nice tub of assorted alphabet beads along with other shapes for just $5.00.
As soon as I came home, I made a list of 9 vocabulary words for the students and wrote them in a list (There were 9 hearts in the package.).
I then numbered each heart according to the numbers on the list (I wrote a number on the top and bottom of the heart boxes. The list and numbering is to use as a reference afterwards when checking students' answers.)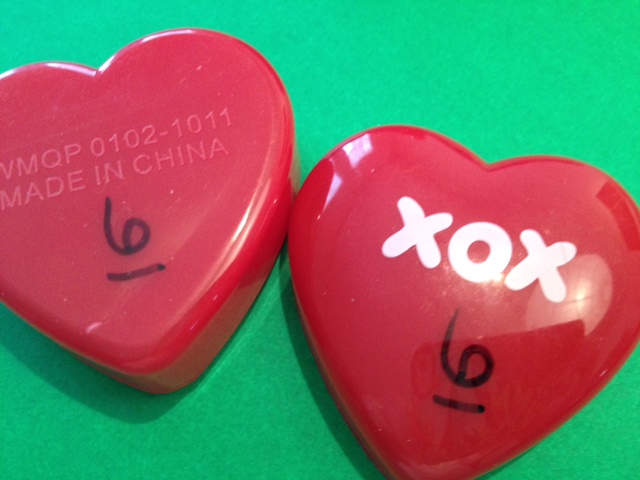 Now the exciting part! I filled each box with the correct letters to make up the word that corresponded with its number. I also added some extra beads to make each box even more fun.
So, it's time for the learning piece. I am going to already familiarize my students with the vocabulary they might find in the boxes. Then, in centers, they will go through the boxes, pick out the letters, and try to unscramble them to make words.
(in love) – I love that word!

If I see that it's an easy task, I think I might have students also write a sentence with the word they find in the box and translate it into English.
So, that's my take on the red Valentine boxes. Although I'm using it for Spanish vocabulary, I'm sure it would go great with spelling words, vocabulary, important names and/or places in social studies, etc. I think it could be fun to allow students to come up with their own heart word boxes and let their classmates try to unscramble them.
What ideas do you have?